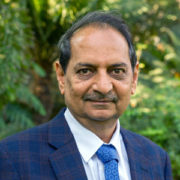 "Our edge lies in understanding the needs of our customers and manufacturing varied range of products which are unique and cater to different market segments, enabling us to enjoy absolute category leadership. We live up to our core values—Greet and Smile, Integrity and Honesty, Trust, Respect, Teamwork, Freedom and Responsibility, Clarity in communication."
JAY  PATEL
Chairman, Loxim Industries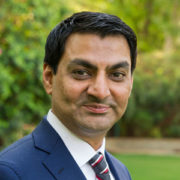 "If you respect time, time will respect you."
We at Loxim focus on creating positive and stress free working environment. We want all our employees to be happy and lead a good family life. Happy employees means a happy organization!
We want to create a relationship of trust and respect with all our stakeholders. Everyone at Loxim believes that trust and respect is the foundation of any successful long-term relationship. We can proudly say that this is the main reason behind our success for more than four decades. Loxim will always serve its stakeholders with warmth, respect and honesty. My most important responsibility is to keep our employees and stakeholders happy.
CANON  PATEL
Managing Director, Loxim Industries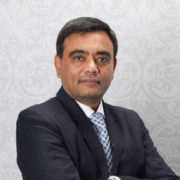 Loxim made its humble beginning in 1977 with sales of Dyestuff. Since then, Loxim has come a long way with branching out to manufacturing and sales of Engineering Plastics while maintaining its unique niche position as a quality Dyestuff manufacturer. This is a result of Loxim's customer centric approach and dedicated efforts to meet and surpass challenges in the modern dynamic business environment. Loxim is focused on excellence. This is achieved through highest ethical business practices maintained consentaneously across the company hierarchy. Our policy of "zero compromise" regarding our product quality and customer service has paid us rich dividends. We have constantly learnt and improved from our experience. As a result we are proud to have ever-growing and loyal customer base. It has been an exciting journey of four decades. Today Loxim stands on a solid foundation of proven track record, experience and uncompromising vision for future growth.
We overwhelmingly tell our clients:
The woods are lovely, dark and deep,
But I have promises to keep,
And miles to go before I sleep,
And miles to go before sleep.

-Robert Frost
JAYESH  MEHTA
Managing Director, Loxim Americas